UKTV History/Yesterday
UK History (later remamed UKTV History) initially started on 30th October 2002 as one of the launch channels for the fledgling Freeview service, and an early foray into free channels for the then largely subscription based UKTV. The channel remit was to carry history related documentaries and shows, although the remit has been broadened in following years to bring in other shows such as comedy.
Following the success of the distinct name rebrand for 'Dave' in 2007, UKTV History was rebranded as Yesterday in March 2009.
UKTV History - 2002-2009
---
UK History Promo
---
UK History - Ident
---
UK History - Promo
---
UK History - Menu
---
UKTV History Ident - 2005
---
Yesterday 2009-Present
---
Yesterday - 2011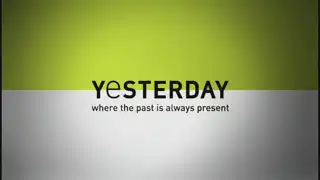 Initiially after the rebrand from UKTV History to Yesterday introduced in 2009, the new Yesterday logo was set against green and white, designed to work well with the 'logos in circles' motif UKTV were going with for all their channels at the time. This set of branding lasted through until summer 2012.
---
Yesterday - 2017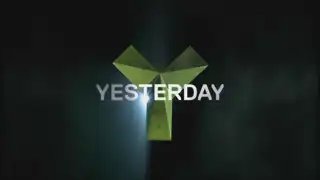 In 2012, Yesterday was rebranded again, with themed idents that could be used for the broader genres of programming now in use, as well as a giant Y as part of the logo making for something easier to use in icons and other areas of limited space. In this version, the Y is providing an eclipse of the light.
---
Yesterday - 2017
---
Yesterday - 2017
---
Yesterday (Promo) - 2017
---
Yesterday (UKTV Break) - 2017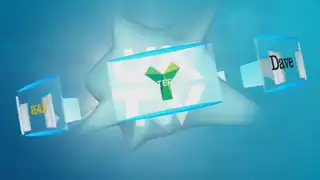 Like other channels from UKTV, Yesterday has some elements of the shared blue UKTV graphics mixed in alongside the channel's own presentation. Here is their tailored version of the UKTV network break bumper, starting with the Yesterday logo front and centre, before circling through the other channels.
---
Yesterday (Leaves - Long) - 2017
---