CITV Presenters
Tommy Boyd 1992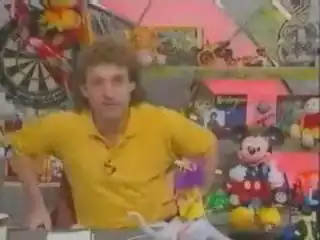 This is one of the earliest recordings I have of in-vision CITV presentation. The bad-hair-day guy in it is Tommy Boyd, who used to present Wacaday on TV-AM (with Thanks to Geoff Cox for that info). He returned to present CITV in 1991, after having last done the job back in 1983. After the generic look fell through, CITV was dumped back in this 'broom cupboard' studio, with loads of strange objects in the background presumably swept off someone's desk in a hurry!
---
Stephen Mulhern 2001
---
Danielle 2001
---
Thomas Darville 2000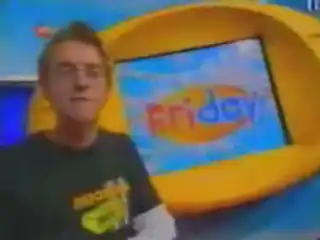 Thomas Darvill was an extra presenter brought in in 2000. There was another female presenter Andrea (who appears in a file on the mistakes page of the site), but she quietly disappeared not long after starting. Thomas himself wasn't at CITV for long... although he was to more famously reappear many years later under a different screen name as part of the cast for a certain well-known Saturday night BBC TV sci-fi show...
---
Leah, David and Leigh - 2001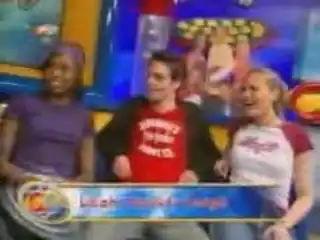 In September 2001, a vote was launched to try and find 2 new presenters. At the end of it, they actually appointed 3 of the 4, but never mind. Here is the first appearance of Leah, David and Leigh in the studio, shortly after the results had been announced. In December, Danielle and Tom suddenly left, leaving Stephen and these new 3 to present.
---
Leah and David - Christmas 2001
---
CITV Competition 2001(Example A)
---
CITV Competition 2001(Example B)
---
CITV Competition 2001(Example C)
---
CITV Competition 2001(Example D)
---
CITV Competition 2001 (Example E)
---
CITV Competition - Christmas 2001
---