~ More4 ~
More4, the latest channel owned and operated by Channel 4, burst onto the screens of Digital Viewers in October 2005. Designed to target a more mature audience, in comparison with E4's target younger audience, it features a mix of documentaries and drama, as well as originally the flagship More4 News.
---
More4 Pre-Launch Promo - 2005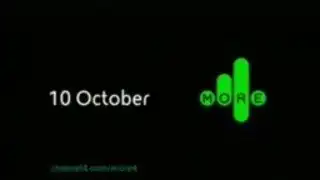 The run up to launch saw a heavy marketing campaign, playing on the fact More4 would be targetted towards an older age group than their E4 offering by using raunchy poster advertising alongside the slogan 'A New Adult Entertainment Channel From 4'. This mammoth 4 minute long trailer which began airing on the channel prior to launch follows a similar style to that, highlighting some of the best More4 has to offer.
---
More4 Launch - 2005
---
More4 - 2005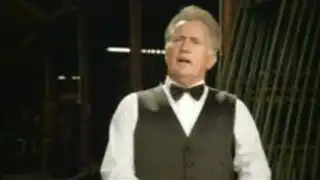 The idents on More4 are made up from a series of green shapes animation in various ways to make up the 4 of the logo, a likely subtle reference to the Channel 4 idents of old being made up from coloured blocks animating differently (indeed not so subtle when they added the colours to the More4 ident for Channel 4's birthday in 2007). Some of them, like this one, also feature short anecdotes from various people, though it's not always clear whether this is part of the ident or an immediately preceeding trailer (the fact the music continues over both would suggest the former option).
---
More4 Menu - 2005
---
More4 - 2005
---
More4 News - 2005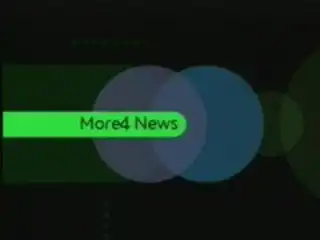 One of the original flagship programmes of the Channel-4-owned More4 channel, which launched on Digital in 2005, was a special bulletin known as More4 News, and was quite a coup for ITN at the time. Basically running immediately after the usual Channel 4 News on the main channel, it offered the news from a more international perspective. The same studio was used, just with a new presenter, new graphics and a remixed set of titles. The programme was eventually axed in 2009 as part of cost cutting measures at Channel 4. Watch out for the amazingly smooth transition from graphics to actual studio shot at the end.
---