Christmas Box 2006
BBC One (Snowball) - Christmas 2006
---
BBC One (Promo) - Christmas 2006
---
BBC Two - Christmas 2006
---
ITV1 (Menu) - Christmas 2006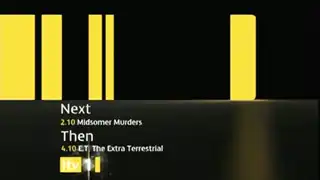 No festive idents appeared on ITV1 for 2006, probably due to the fact the channel had only relaunched their main idents a few weeks prior. In a throwback to their token 2002/2003 efforts however, some simple star effects were added to the trailers and menus instead. An example of the menu style here.
---
ITV1 (Promo) - Christmas 2006
---
Challenge Anneka - Christmas 2006
---
five (give) - Christmas 2006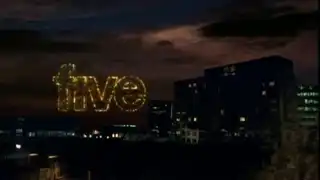 Channel 5's Christmas offering from 2006, and an attempt to get people to donate money in an ident. Although how effective it was just slapping the words onscreen without much of a reason behind it, who knows. More interestingly, it also saw the return of the word 'five' to an ident. At the start of 2006 Channel 5 had introduced a new set of idents where the word 'five' had been ditched completely, and in its place were a series of other 4 letter words in the same typeface. The Christmas ident was the first signs of a change on this decision, with more to follow when the decorations were taken down in January 2007.
---