Channel 4 (Connections) - 1996-1999
The second main visual identity launched on Channel 4 came along in 1996. The distinctive shape of the logo was retained, however gone were the colours. With the logo now contained with a series of connected circles throughout all their presentation elements, and everyday scenes being used for the main ident package. It was a tough act to follow the original blocks, and a move which didn't prove particularly popular.
Channel 4 1996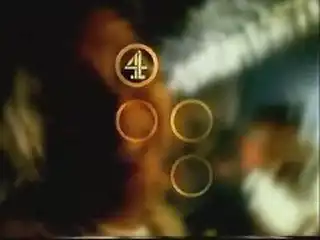 When they finally replaced the coloured blocks, they came up with Connections. 4 circles, in different arrangements, one of which contained the 4. However it proved to be nowhere near as popular as the blocks. Nobody was interested in shots of a man washing his car, or people in a kitchen. Just a shame Channel 5 didn't learn from this mistake!
---
Channel 4 Christmas 1996
---
Channel 4 1998
---
Channel 4 (City - Brown) - 1998
---
Channel 4 (City - Turquoise) - 1998
---
Channel 4 (Next) - 1998
---