UKTV Bright Ideas
UK Bright Ideas launched in January 2003 as their second channel on Freeview, albeit part time, and was designed to 'bring the best of UK Food and UK Style'. The channel lasted through until 2007, when it was closed to make way for the launch of Dave on Freeview.
UKTV (Firsts Promo) - 2005
---
UK Bright Ideas - Food Ident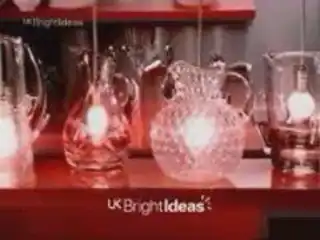 A nice jolly tune accompanied the UK Bright Ideas ident. Each of the UK Bright Ideas idents featured a colour and lighting, grouped around the 4 main programming strands on the channel. This version, set in a kitchen, was used before cookery programming. Though who ever thought putting the channel name in white with all the lights used in the background was a good idea?
---
UK Bright Ideas - Garden Ident
---
UK Bright Ideas - Home Ident
---
UK Bright Ideas - Promo
---
UKTV Bright Ideas (Gardens) - 2005
---