Anglia Television
Anglia Television launched from their Norwich base in 1959, serving the ITV area to the East of the country. Using the symbol of a Knight for much of their lifetime, Anglia was one of the regions to successfully make it right through to the 90s, before succumbing to the same consolidation as other regions. First being bought out by Meridian owners to become part of the United Media operation, before eventually winding up as part of Granada and ultimately ITV plc.
Anglia - 1995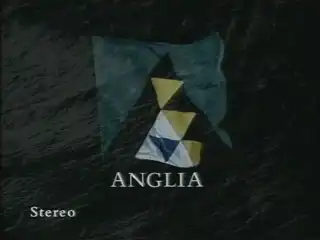 Anglia dropped their famous knight in 1988, replacing it with a fresh flag logo designed by Lambie Nairn. This refreshed look would serve them throughout the 90s, and through ownership changes, until their replacement with the generic hearts in 1999. A silent version of the ident here, although a version complete with jingle also existed.
---
Anglia (Promo) - 1995
---
Anglia (Next) - 1995
---
Anglia (Next) - 1995
---
Anglia (Birthday Club) - 1995
---
Anglia (Birthday Club) - 1995
---
Anglia (Promo - Sunday Corrie) - 1996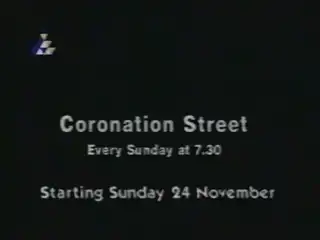 The channel dog has been tweaked in 1996 in a trailer for the introduction of the Sunday episode of Coronation Street, spoofing the famous film Psycho. Other than the dog, the trailer itself doesn't take on any additional Anglia branding and remains the same as what was supplied to them from Granada.
---
Anglia (Promo - Drama) - 1996
---
Anglia (Promo - New) - 1996
---
Anglia (Promo - Premiere) - 1996
---
Anglia (Next) - 1996
---
Anglia (Break) - 1996
---
Anglia (News Promo) - 1996
---