ITV News 1999-2009
News at Ten - 2001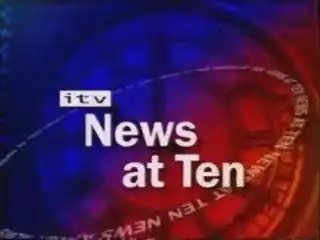 This new look came along in 1999. As part of the change, the ITN brand was dropped with ITV's name appearing instead for the first time. The look also coincided with the controversial move of the News At Ten to 11pm. This was to lead to a huge drop in figures and many heated arguments between ITV and the then regulator the ITC, before they finally relented and moved the news back to 10pm in 2001. Unfortunately giving the BBC a chance to swoop into the same slot in their absence. The clip here shows the titles that were eventually reintroduced to the News at Ten.
---
News at Nine - 2003
---
Morning News - 2001
---
ITV Evening News (One Month On Report) - 2001
---
ITV Evening News - 2004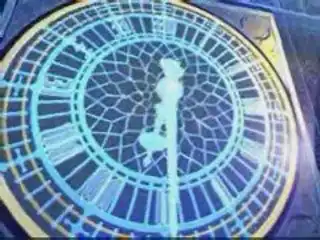 To mark the first day of the new ITV plc, brought by the merger of Granada and Carlton, ITV introduced a major rebrand to all its news output. Both Regional and National bulletins changed, along with the ITV News Channel, to bring about an integrated corporate look like the BBC's they had so long envied. This clip features the title sequence for the Evening News, although no longer branded as such. An obviously broken Big Ben chimes at 6.30pm, before revealing the mostly computer generated new studio referred to as the 'Theatre of News'. Over all this, the musical notes that have become synonymous with ITV news can still be heard.
---
ITV Evening News End - 2004
---
ITV Late News - 2004
---
ITV Merger Report - 2004
---
ITV Evening News - 2006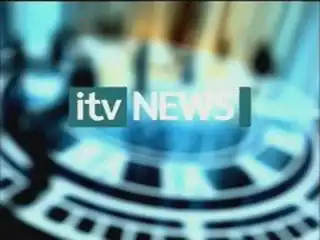 The news was another of those features which had hitherto relied heavily on the 4 squares device, and the old itv style logo, so it had to change quite drastically to come into line with the new corporate look in 2006. With the ITV News Channel no longer a feature of the ITV stable its impossible to say how it would have looked there, but we can still see the changes to the national news. A view of the ITN atrium now fills the ITV News video wall, along with another evolution on the big ben titles. Teal seemed to be the in-colour for the ITV News at the launch of the 2006 look.
---
ITV News at Ten - 2009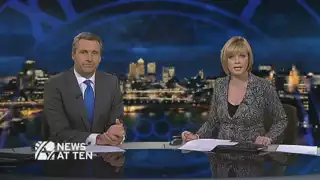 Bringing back the ITV News at Ten for the 285th time. In 2008 the programme was given an overhaul making it distinct from the rest of the ITV News look, and attempting to bring back the gravitas of the show from the early 90s with a brand new 'flying over London' set of titles and a unique set. Unsurprisingly, this was all to be ditched again little over a year later with the 2009 yellow rebrand. Headlines for this broadcast from early 2009 contain the announcement of Michael's Jackson's 'This Is It' tour - something that we all know now would never come to be.
---