~ FTN / Virgin 1 ~
FTN was a short lived channel, originally announced as one of the channels to join the new Freeview service way back when it started, and finally made its debut a few months after Freeview's October Launch, alongside UK Bright Ideas. Unlike the UKTV channel with which it shared space, and which is owned as a joint venture between the BBC and Flextech, FTN was a wholly owned Flextech operation. Despite the limited hours, it was intended to become one of the most popular free channels in the multi-channel home by picking the best of content from Flextech's other wholly owned Satellite channels. Sadly things didn't quite work out for them, with much of the schedule being filled with shopping.
The final death of the channel came in late 2007. With the sale of Flextech to Virgin Media, the channel was replaced with a slightly more high profile channel called Virgin 1. This in itself was shortlived with the channels being sold on again to Sky.
---
FTN
---
FTN (On!) - 2005
---
FTN (Hand over to Thomas Cook) - 2005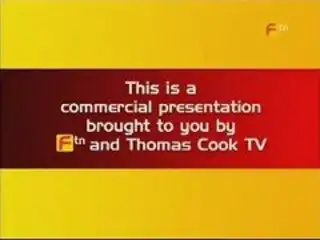 Despite the best efforts, the channel was struggling to pull in the viewers, and thus advertising revenue. The Quick Solution? To allow Thomas Cook TV to broadcast their shopping channel in the first two hours of FTN's airtime every evening. The handover ident is a very low-key affair... as lets face it, would you want to be advertising where you have to hand over to another channel in order to make enough money to stay on air? Luckily, this disappeared for the start of 2007, as the channel began to reinvent itself.
---
FTN (Advert) - 2005
---
FTN (Feisty) - 2005
---
FTN (Foolish) - 2007
---
FTN (Long Ident) - 2007
---
FTN (Menu) - 2007
---
Virgin 1
---
Virgin1 (Tree) - Christmas 2009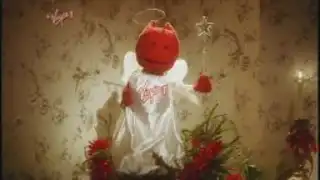 Virgin1, the replacement for FTN after Virgin Media came onto the scene, saw an unusually large christmas package for such a small channel in 2009. As well as a series of idents, multiple bumpers and tweaked ECPs and trailer styles were brought out. In this ident, the channel's short-lived mascot Red sits atop a christmas tree.
---
Virgin1 (Merry Christmas Greeting) - Christmas 2009
---
Virgin1 (Chimney) - Christmas 2009
---