BBC HD
The BBC HD channel launched as a trail service in 2006 for the airing of Planet Earth before being upgraded to a full channel in it's own right the following year. Initially the channel was designed to show simulcasts of programmes from all the other BBC channels, only in high definition, with any gaps in the schedules being filled with other HD programming from the BBC's library. Spending its years with its own branding and continuity, there were two main looks to the presentation during the channel's lifetime, with the second coming in during 2009. The channel was eventually closed in 2013 and replaced with a BBC Two HD simulcast - partly as a cost-saving measure, but also due to the fact by this point there was enough HD programming on the main BBC channels available to run them full time.
BBC HD (Dogs) - 2010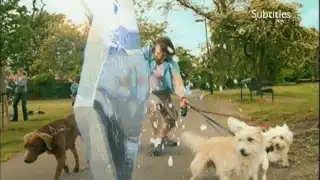 The main idents for BBC HD were filmed sequences featuring a clever mix of ordinary scenes with the diamond device appearing and providing a glimpse of something much grander and more dramatic. In this ident, a group of dogs are pulling on leashes in the park, before revealing a pack of sled dogs battling arctic conditions.
---
BBC HD (Cat) - 2010
---
BBC HD (Fishing) - 2010
---
BBC HD (Sting - Dogs) - 2010
---
BBC HD (Sting - Cat) - 2010
---
BBC HD (Next) - 2010
---
BBC HD (Slide) - 2010
---
BBC HD (Promo) - 2010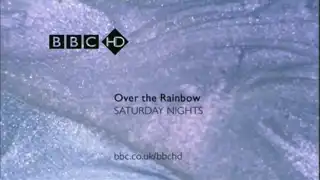 Most programme trailers for the channel were double produced alongside the regular trailer for BBC One/Two etc, but with the voiceover mentioning BBC HD and endboard graphics changed. Various endboard colours were available. Here Graham Norton voices the BBC HD trailer for 'Over The Rainbow' with a purple/silverish background.
---
BBC HD (Promo) - 2010
---
BBC HD (Promo) - 2010
---
BBC HD (Promo) - 2010
---
BBC HD (Channel Promo) - 2010
---
BBC HD (Channel Promo) - 2010
---