BBC Alba
BBC Alba is a Gaelic language channel jointly owned by the BBC and MG Alba. Launched on 19th September 2008 on Digital Satellite, Cable and Freeview in Scotland, it features a mix of new and classic shows either produced exclusively in Scottish Gaelic, or redubbed in the language. BBC News, CBBC and CBeebies all have strands on the channel, as well as it showing live coverage of several sports. In its lifetime the channel has had 2 looks, the most recent having launched in September 2018 to mark their 10th anniversary.
BBC Alba (Countdown) - 2019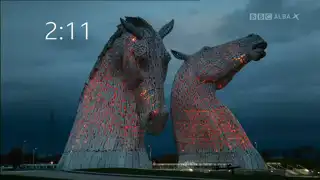 To fill junctions where not enough trailers are available, BBC Alba have extended countdowns available, looking like they may have escaped from schools programming in the 90s. Timelapse shots of various locations around Scotland feature to fill the space. Add your own windmills and 'Digital Widescreen Test' graphics.
---
BBC Alba - Christmas 2019/2020
---
BBC Alba (Last Anno 2019) - 2019
---
BBC Alba (Queensferry Crossing - Mid) - 2020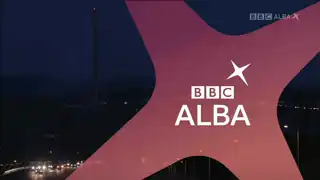 Regular channel idents on BBC Alba from the 2018 package feature location footage of well known Scottish places, each with a colour tint and the BBC Alba logo overlaid at the end, and can be seen in various length edits. In the 20 second edit of this ident, nighttime shots of the Queensferry Crossing bridge between Edinburgh and Fife feature. A small selection of idents existed at launch, with more added to the set over time.
---
BBC Alba (Fishing - Mid) - 2020
---
BBC Alba (Glasgow - Long) - 2020
---
BBC Alba (Bass Rock - Mid) - 2020
---
BBC Alba (Autumn Loch - Mid) - 2020
---
BBC Alba (Music - Mid) - 2020
---
BBC Alba (Menu) - 2020
---
BBC Alba (Menu) - 2020
---
BBC Alba (Promo) - 2020
---
BBC Alba (Promo) - 2020
---
CBBC Alba - 2020
---