Channel 4 2023-Present
After the softest of soft launches of a single ident and some bumpers the previous November, a more fleshed out refresh for Channel 4 was eased out in piecemeal form starting from May 2023. The generic ident and break bumpers which had first appeared some months earlier saw another tweak in colours, and other elements on the channel were gradually rolled out to match.
The blockman idents from the previous package continued to be mixed in with the new generic ident until June 14th, when the remainder of the new ident package was rolled out with a bang.
Channel 4 (Promo) - 2023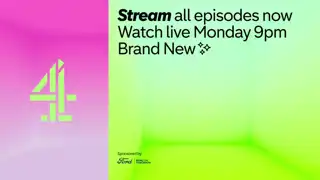 Following on from the soft-launched ident and break bumpers in November 2022, in May 2023 further elements of this brand refresh were rolled out. The refreshed promo style, used from May 3rd 2023 and pushing streaming first with the broadcast showings secondary. Wording on promos for other Channel 4 owned channels was updated on the same day.
---
Channel 4 - 2023
---
Channel 4 (Streaming) - 2023
---
Channel 4 (Menu) - 2023
---
Channel 4 (Pride) - 2023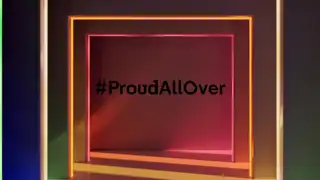 With the dropping of the 'blocks' animation style, special idents for Channel 4 had to take on a new style too. And inkeeping with the channel's long-running indecisiveness over whether to feature their logo or not, the first such idents featured the square style design, but without any 4 logo present in the foreground (though plenty of room for them to add obligatory hashtags). For the start of Pride Month in June 2023, an updated Pride ident for the channel began airing in this style.
---
Channel 4 (6pm Second to Last Junction) - 2023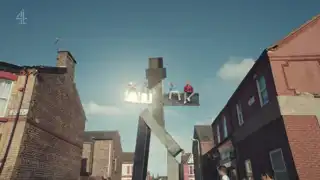 The full ident set finally rolled out on Channel 4 on June 14th, marking the end of the 'blockman' idents at the same time. Throughout the day, Channel 4 made repeated references to the impending rebrand and the end of the 'giant' idents. The second to last junction into The Simpsons at 6pm on June 14th here.
---
Channel 4 (6pm Last Junction) - 2023
---
Channel 4 (The Land) - 2023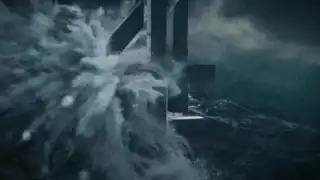 The new idents finally launched at 7pm on June 14th with a stunningly visual if somewhat pretentiously narrated extended film. Each consisted of various scenes shown within the cube block of the '4' as a camera pans round to move on to the next scene. In theory these scenes could be mixed together in different orders to create an almost infinite array of ident sequences appropriate to different programmes or junction lengths, however in reality at launch only 5 predefined edits were put together. Burning forests, crashing oceans and global warming feature in this ident.
---
Channel 4 (Love) - 2023
---
Channel 4 (Identity) - 2023
---
Channel 4 (System) - 2023
---
Channel 4 (Black and Proud) - 2023
---
Channel 4 (Happy Diwali) - 2023
---
Channel 4 (Positively Purple) - 2023
---