Adverts G
Galaxy - 1992
---
Galaxy - 1997
---
Gateway - 1988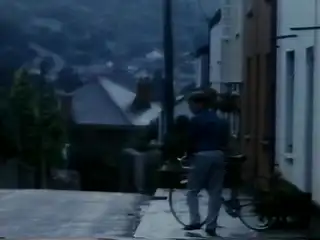 An advert from the late 80s promoting the Gateway chain. Gateway was a well known chain of supermarkets which expanded throughout the 70s and 80s to much of the UK. Many of the stores were subsequently sold off in the early 90s, and what remained was then rebranded as Somerfield. A chain which itself was eventually subsumed into The Co-operative Group.
---
Gino Ginelli - 1990
---
Golden Crackles - 1991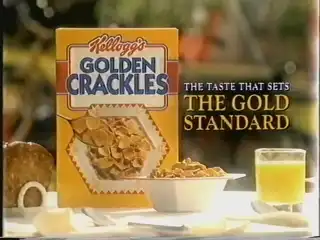 Two adverts here for Kellogg's cereals in 1991, that have since been dropped from the market in the UK. Both of them with the word 'Golden' in the name. This first one is for Golden Crackles, and possibly is meant to present a harsh dystopian vision of the terribly localised impacts of climate change!
---
Golden Oatmeal Crisp - 1991
---
Granada Rentals - 1998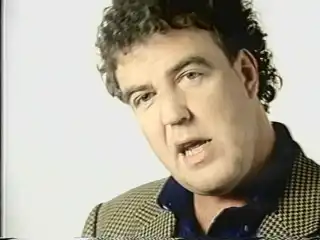 A young Jeremy Clarkson in one of his less well remembered roles. As the face of Granada Rentals in their latter days of 1998, promoting 'TV 2000' - an upcoming deal for digital television equipment, what with the impending launch of DTT later that year. With the rapidly declining TV rental market, Granada Rentals was merged with Radio Rentals in 2000 to form Boxclever, before the original operation fell into administration in 2003, nowadays having been sold on and existing as an online-only brand. A dormant business from the Granada Rentals operation remains registered at ITV plc's headquarters in London to this day.
---
Guinness - 1990
---
Guinness - 1992
---
Guinness - 1992
---
Guinness - 1993
---
Guinness - 1996
---
Guinness - 1997
---
Guinness Bitter - 1995
---