TTTV News
The news programmes are something Tyne Tees have always been especially proud of over the years, and indeed with the stripping of production of all else from the North East station in recent times, are the only remaining studio production they still produce now (So much so that the 'modern television complex' they moved to in 2005 only contains news studios). In later years they also took on the news commitments from ITV Border.
TTTV Late News - 1987
---
TTTV (News Promo) - 1996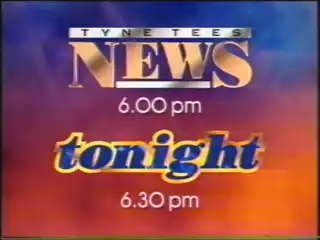 A preview of the upcoming news from Tyne Tees very early into New Year 1996. Also promoted was the 'Tonight' show, which used to run separately to the news until 1996, at which point a new combined news programme was introduced as part of the Channel 3 North East rebrand known as... 'North East Tonight'. Yes, the same creativity went into that name as everything else in the C3NE launch. The old 'Tonight' programme brand didn't die off completely however, as it continued on Yorkshire for a time.
---
North East News - 1999
---
North East Tonight - 2001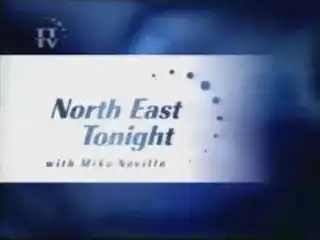 As part of the Channel 3 North East re-launch in 1996, Mike Neville was poached from the BBC to front Tyne Tees' new flagship news programme. Channel 3 North East disappeared within only 2 short years, but the programme and Mike didn't, with his name featuring prominently in the programme titles. Originally an hour long programme, as time went on and regional commitments were further eroded this was cut to a 30 minute slot.
---
North East Today - 2001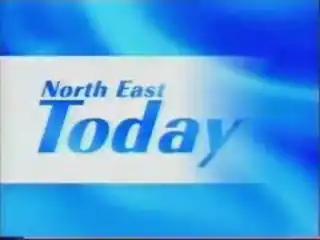 Although branded similarly to the evening news bulletin, North East Today was a much softer magazine-style programme. It was introduced in 2001, when ITV cut down the evening regional slot, in order to cover the stories that would normally have featured in the first half-hour of NE Tonight. Needless to say, it was a token effort that wouldn't last long before being axed.
---
North East Tonight - 2002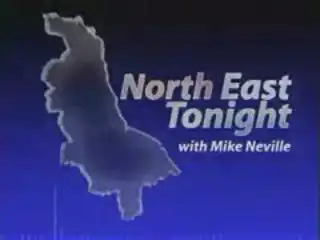 On Monday 30th September 2002, Tyne Tees introduced this new set of titles to North East Tonight. The music remains unchanged, however the graphics are different, including live responses in the background to both music and speech. The whole sequence appeared to have been designed to accommodate widescreen use with a distorted North East map and lettering. Whether there had been an expectation of a switch to 16:9 that never happened, or whether it was just for the plasma TVs in the background we may never know. This was to be the last regional look to be introduced to Tyne Tees, before the corporate branding took over.
---
North East Tonight End - 2003
---
North East News - 2003
---
North East Tonight - 2005
---
NE Tonight (Last City Road) - 2005
---
NE Tonight (Last City Road Weather) - 2005
---
NE Tonight (Last City Road Move Feature) - 2005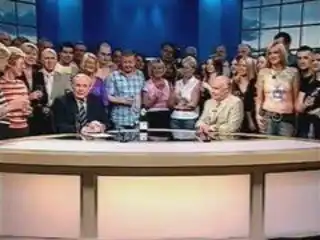 A longer report towards the end of the last edition of the news from Tyne Tees' City Road home. A report from the new studios with the becoming familiar generic ITV news set kicks things off, along with a brief look back at the fit out of the new building, before finishing with everyone getting together in the old studio to say goodnight for one last time from Newcastle. Although one has to wonder how many of those staff still remain with the station today...
---
NE Tonight (First Gateshead) - 2005
---