ITN News
News at Ten - 1987
---
News at Ten - 1989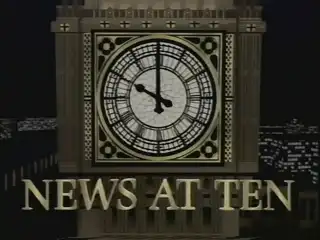 Computer graphics had arrived at ITN in the late 80s, leading to this famous sequence for the News At Ten. First introduced in 1988 and featuring a flyby over a rendered London at night, this set of titles would last right through until 1992. On this edition from June 30th 1989, headlines include new talks between British Rail and Unions, MPs against all Hong Kong Chinese being allowed into Britain, and a resignation in the White House over rent boy allegations.
---
News at Ten - 1993
---
News at Ten - 1996
---
Morning News - 1992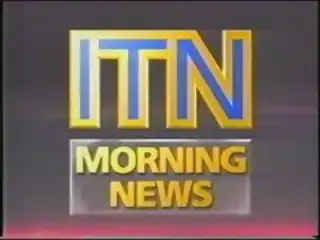 The ITN Morning News began in 1988 with the advent of 24 hour broadcasting and initially had the quite colourful slot of 5.00 in the morning for all those insomniacs. Unlike many of the news bulletins, its slot was only shortened once with the programme moving to 5.30 where it remained unchanged well into the ITV years, before finally being axed in 2012. This example is from April 1992.
---
Morning News - 1996
---
ITN News at One - 1990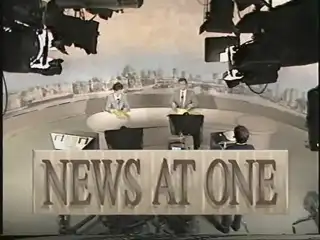 From February 1st 1990, John Suchet and Trish Willamson present the News At One from ITN. This set of titles had first been introduced in 1989, and lasted through until 1992, being slightly modified to feature '12.30' in the title during the First Iraq War in 1991. Headlines today include South Africa in new talks with Nelson Mandela, and new research showing links between Mad Cow Disease and other species.
---
Gulf War Report - 1991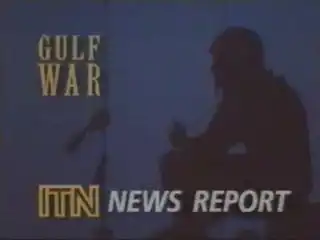 During the Gulf War conflict, ITN ran regular updates in the days before large numbers of UK rolling news channels existed. This file shows an entire 3 minute bulletin, bringing some of the latest developments, as well as giving phone numbers for more information, although with such frequent updates how many people needed to call them.
---
ITN News Update - 1991
---
ITN World News - 1992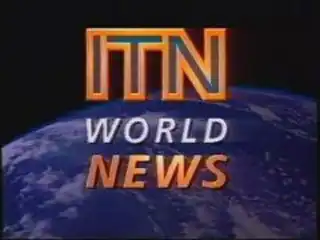 The ITN World news showed international news, and orginally used to be broadcast via satellite worldwide at night, in British time. It would then be repeated to terrestrial viewers here the following morning as part of the ITN Morning News. It no longer exists, but does anyone know which year it was abolished in? Also watch out in the file for a young(Well.. younger) Trevor McDonald!!!
---
ITN News at 5.40 - 1992
---
ITN Weekend News - 1994
---
ITN (Evening News) - 1995
---
ITN (Short Bulletin - C5 Launch) - 1997
---