~ BBC Two at Christmas ~
Whilst having even more of a shoestring budget applied to it in recent years resulting in mostly recycled christmas presentation now, traditionally BBC Two would get in on the festive action - particularly throughout the 90s where the very flexible 2s provided a wide scope! Although the early years of the yellow 2001 look did try their best!
---
BBC Two - Christmas 1997
---
BBC Two - Christmas 2000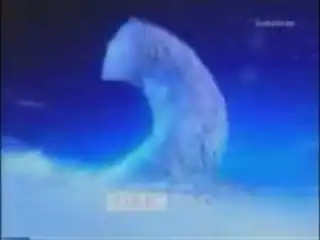 The BBC2 ident originally from Xmas 2000. This was unusual in that it shows the 2 from an angle for an extended time, rather than face-on(like normal!). The ident was to make several reappearances in later years. First during the 2006 Winter Olympics, now sporting the purple box in the bottom right and with an updated piece of music. And then again after the whole set were brought back in to use in 2014.
---
BBC Two - Christmas 2001
---
BBC Two - Christmas 2002
---
BBC Two - Christmas 2003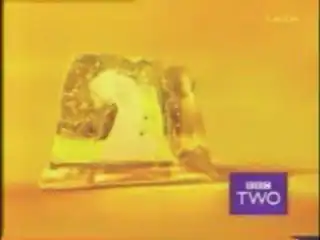 Although BBC2 recycled both 2001 and 2002's idents for 2003, at least they did introduce a new one to make a set of 3, unlike the none-existent effort from their bigger brother BBC1 that year. Sadly though, the following year for Christmas 2004 things were different. Whilst BBC1 did finally bring in a new ident, BBC2 simply recycled the same set of 3 from previous years.
---
BBC Two - Christmas 2005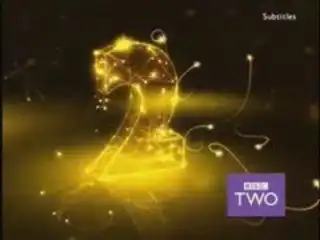 2005 saw a complete return to traditional form for the BBC. Not only did BBC1 have a new ident, but BBC2, widely expected to just recycle the same christmas package once more, surprised us all with 3 lovely idents. Either someone at the BBC had a guilty conscience, or they just feared ITV outshining them again. In somewhat of a break from the usual style of the channel presentation, the traditional jingle is almost indistinguishable, whilst the usual bright yellow background has been toned down to mere yellow spotlights against a 2 formed from shooting stars. The presentation resurfaced again for the last year of the yellow 2's in 2006.
---
BBC Two - Christmas 2005
---
BBC Two Sting - Christmas 2005
---
BBC Two - Christmas 2006
---
BBC Two (Ident) - Christmas 2008
---
BBC Two (Promo) - Christmas 2008
---
BBC Two Wales - Christmas 2009
---
BBC Two - Christmas 2009
---
BBC Two Wales (Promo) - Christmas 2009
---