5STAR
Currently named 5Star this week, Channel 5's first foray into multichannels originally launched as Five Life in October 2006, intending to show more lifestyle skewed programming. In the decade or so since, Channel 5 have struggled a little to find a consistent identity or position for the channel with it subsequently being rebranded as Fiver in 2008, 5* in 2011 and finally adopting the 5STAR name with the 2016 corporate rebrand. Coverage mainly from the 2016 5Star onwards follows below with older coverage to follow soon.
Fiver (2008-2011)
---
Fiver - Christmas 2008
---
Fiver - Christmas 2009
---
5STAR (2016-Present)
---
5Star (Drums) - 2017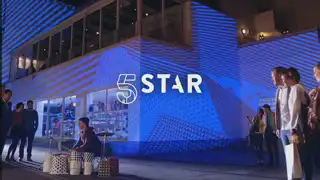 As part of the overall rebrand for the Channel 5 family in February 2016, new presentation was added to the channel and the name was tweaked again from 5* to 5STAR. Each ident features a scene with shapes projected in coloured light against various surfaces. A man playing some drums on the street features in this one.
---
5Star (Hotel) - 2017
---
5Star (Tunnel) - 2017
---
5Star (Promo) - 2017
---
5Star (ECP) - 2017
---
5Star (Green) - 2017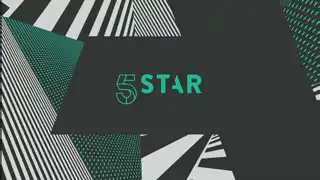 In Autumn 2017, 3 additional idents were introduced to 5Star. Still following the 3 signature colours, however this time the live action sequences have been dropped in favour of solely graphical elements. These idents have subsequently been used during the daytime hours on the channel whilst the other 3 continued to be used during peak.
---
5Star (Blue) - 2017
---
5Star (Red) - 2017
---