~ BBC Choice/Three ~
BBC Choice was launched in September 1998. Targeted mainly at a younger audience (20-30's) with its 'entertainment' image, it showed a mixture of repeats from One and Two, as well as airing some series exclusively before they come to analogue. Almost a year after BBC Knowledge became BBC Four, BBC Choice became BBC Three in February 2003. As well as a name change, the new channel was designed to show more original programming than its predecessor, though due to the somewhat restrictive terms of its licence, it often ended up having to repeat the same originally commissioned programmes ad nausea.
The channel continued to grow over the following decade, even launching an HD version and carrying more well known programmes such as Eurovision Semi Finals and Olympics Coverage in 2012. However in 2015, as part of the overall attempts to reduce costs at the BBC, the channel was earmarked for closure. Officially it became the first BBC channel to 'move online' in February 2016, instead now becoming a brand used only on the website as opposed to a broadcast channel.
---
BBC Choice - Cubes V1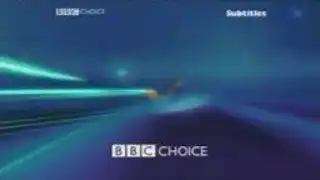 The last set of BBC Choice idents were introduced in early 2002. There were only 3 variants, all using the 3 cubes. (spot any patterns with the number 3!) This was probably only supposed to be stop-gap measure until BBC Three launched... only that was delayed more than they expected. In this version, the cubes zoom off into the distance.
---
BBC Choice - Cubes V2
---
BBC Choice - Cubes V3
---
BBC Choice - Next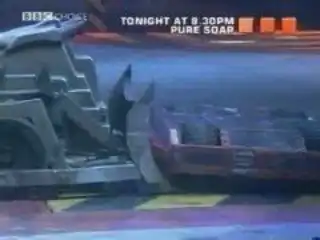 Infamous at the time for being annoying towards viewers, although I suppose its nothing compared to what they do with the CBBC channel! Towards the end of most programmes, three cubes used to appear across the top of the screen with an advert for a programme. Usually this told people what was on next, although as is seen in this example, it could be for anything!
---
BBC Choice - Promo
---
BBC Choice Christmas 2002
---
BBC Two Handover to BBC Three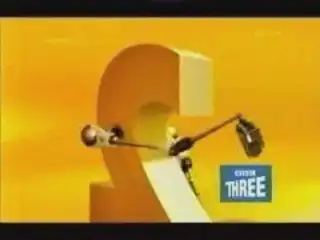 Like the launch of BBC Four, the launch of BBC Three was simulcast on BBC Two (Are you following so far). To handover to the new station, this slightly tweaked version of one of the regular BBC Two idents was used, bearing more than an uncanny resemblance to the handover ident used when BBC Four launched.
---
BBC Three (Welcome) - 2003
---
BBC Three (Taster) - 2003
---
BBC Three (Ident) - Underwater - 2003
---
BBC Three (Ident) - Glasses - 2003
---
BBC Three (Promo) - 2003
---
BBC3 Advert - Christmas 2005
---