Really
Really launched in 2009 with its remit being more life-focused programming. Featuring documentaries about real life people and paranormal programming, it took over a lot of the non-home programming from the previous UKTV Style channel. Initially the channel branding was styled in a pop-art style with a circular logo like other UKTV channels, before changing to the current logo in 2013. The current branding and ident set expanded on this look in 2017, as well as adding the tagline 'Life on TV' to reinforce their position.
Really (Eric - Short) - 2017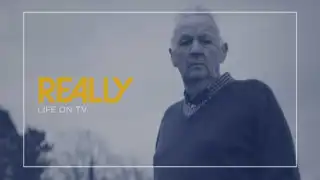 The 2017 ident package for Really focuses on some 'real life' people, each with their own story. The initial set launched in May 2017 with 4 people. This one features Eric, who survived a lightning strike in 2009. Idents come in both a shorter and longer version, the shorter versions usually being used without continuity during daytime, with the longer versions appearing in the evening. Short version featured here.
---
Really (Eric - Long) - 2017
---
Really (Justice - Short) - 2017
---
Really (Justice - Long) - 2017
---
Really (Charlee - Short) - 2017
---
Really (Promo) - 2017
---
Really (ECP) - 2017
---
Really (Break - UKTV) - 2017
---
Really (Original Production) - 2017
---
Really (James - Long) - 2017
---
Really (Colin - Long) - 2017
---
Really (Adrian - Long) - 2017
---
Really (Kimberley - Long) - 2017
---
Really (Roger - Long) - 2017
---