~ Granada Television - 1956-2002 ~
Granada Television has served the North of England since the earliest days of ITV in 1956, making it one of the oldest companies on the network and ultimately the controlling company of the modern ITV plc. Whereas it originally used to broadcast to most of the North, it's broadcast region was fixed to the North West in 1968, where it officially has remained ever since. Throughout the 90s and into 2000s, Granada went on a rapid expansion program buying up first LWT, then the Yorkshire/Tyne Tees operation and finally the ex United-Media franchises, as they built themselves up into a massive international media company. They effectively became the largest constituent part of ITV plc after the merger between themselves and Carlton in 2004. Despite their power, even the Granada name was dropped from ITV from October 2002 in favour of the national brand. Initially 'Granada' was refocused as ITV plc's production brand, although over time this was phased out too.
With thanks to Ashley B for some of the content on this page.
---
Granada 1988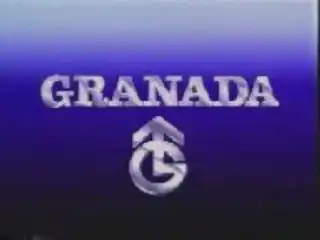 With occasional exceptions for special occasions, Granada preferred to stick with quite plain, static and silent idents throughout most of the 70s and right through to the end of the 80s - an era where other regions, many of them much smaller than Granada, were pushing the boundaries of what could be done with their shiny new computer equipment. Here a static silver on grey effort from Granada from 1988.
---
Granada Clock 1988
---
Granada - 1989
The more familiar looking yellow-logo-on-blue static ident from Granada, as transmitted here in Summer 1989.
---
Granada (Next) - 1989
A summer themed next slide from Granada in 1989. Could you imagine anyone ever getting away with that font choice on the mocks section of TV Forum too? With apologies for some reception issues on this.
---
Granada (Summer Promo) - 1989
A long promotion for upcoming dramas in Summer 1989 on Granada. With footage from Evergreen, Murder on the Moon (known as Murder By Moonlight elsewhere), and the first of Tyne Tees' Catherine Cookson drama productions for the network, based on the novel The Fifteen Streets.
---
Granada - 1990
Granada largely shunned the ITV corporate look of 1989, although an ident was produced for them. Instead very quickly deciding to go their own way with a series of animated blue stripes in the 1990s. They weren't the most exciting idents ever, but at least they actually brought in some animation in an unusual break from the drab static idents the North West station generally seemed to prefer. Here featuring an announcement where they're apparently not even quite sure what the name of the show is.
---
Granada (Next) - 1990
A much smarter, if somewhat plain, next slide from Granada in 1990. Here promoting a show from the late Jeremy Beadle.
---
Granada (Promo) - 1990
A programme trailer from Granada in 1990. Unlike many of the regions who were happy just to take ITV branded trailers during this era, Granada generally preferred their trailers to at least namecheck them as Granada rather than ITV. Something which was probably much easier to do for the station who, as a big network contributor, were already making a lot of those trailers.
---
Granada 1992
---
Granada 2001 Daytime
---
Granada 2001 Lines
---
Granada August 2001
---
Granada 2002
---