~ BBC One 2006-Present ~
The BBC rebranded their flagship channel again in 2006, consigning the much maligned dancers to history and bringing back hints of the globe heritage in the form of the 'circles' motif. With belt tightening becoming big at the BBC in recent times, this has currently ended up as one of the longest BBC One longest looks of modern times. Save for some tweaks to adjust the formup length, some of the main idents have remained in use for 10 years and counting, surpassing both the balloon and dancer sequences that had preceded it. More from this whole era will be coming to this page soon, but in the meantime have a selection from the launch night of BBC One HD. A high definition version of the main channel which began broadcasting on 3rd November 2010.
---
BBC One HD - Launch - 3/11/2010
---
BBC One HD - Regional News Junction - 3/11/2010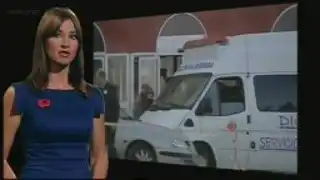 At launch, regional variations of BBC One HD were not available. Although the nations were added in the following years, as of 2016 the full rollout to regions was postponed with an expectation for it to come after the next charter renewal. As a result of this, regional slots on the channel are replaced either with trailers or with a slide advising people to tune to standard definition BBC One. The first showing of this was in the 8pm brief news update on BBC One.
---
BBC One HD - 10 O'Clock News - 3/11/2010
---
BBC One HD - 10 O'Clock News Regional - 3/11/2010
---
BBC1 Wales - Chris Moyles Link - 17/3/2011
---